Destin West - Gulfside 308
Coastal Vibe Vacations, LLC: Gulfside 308 in Gulfside.
Destin West - Fort Walton Beach Condo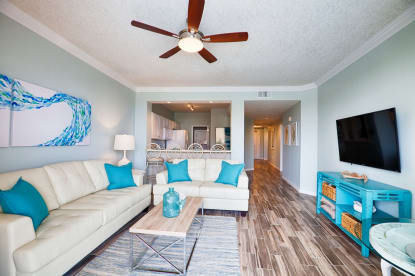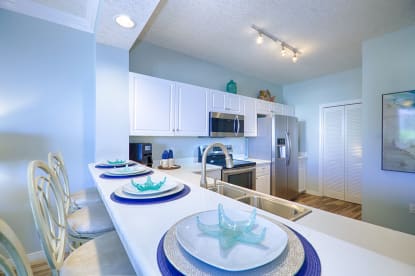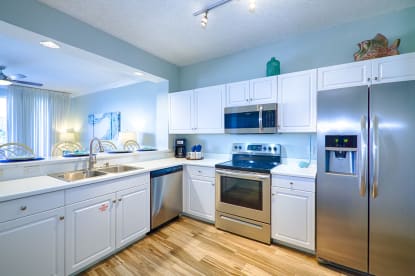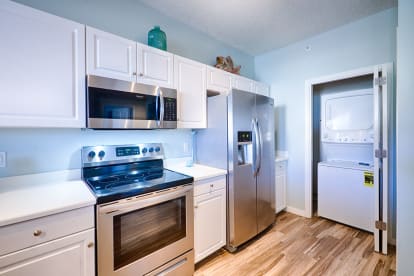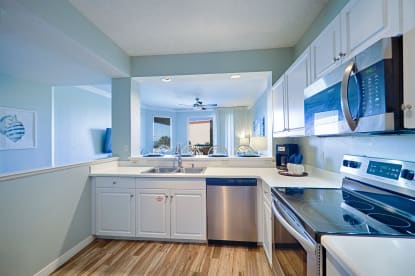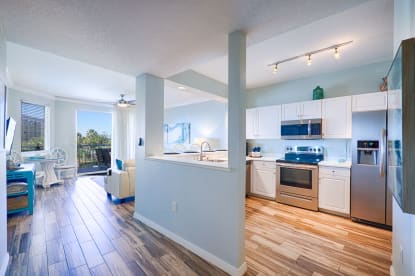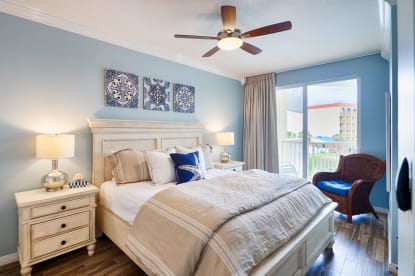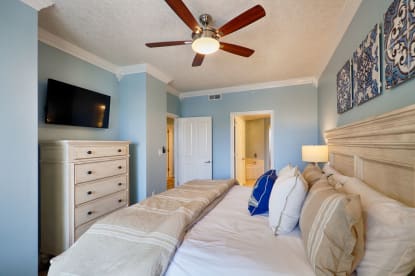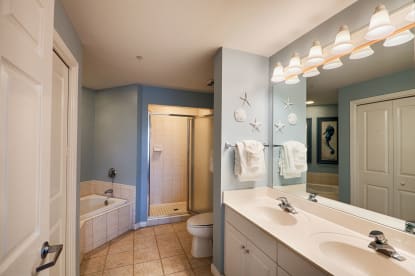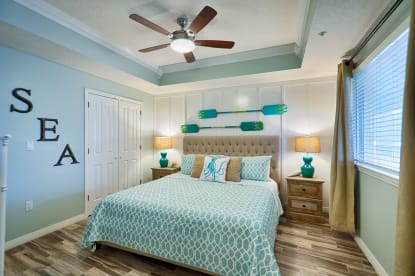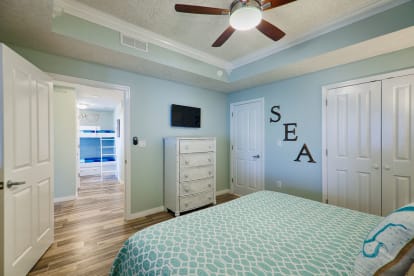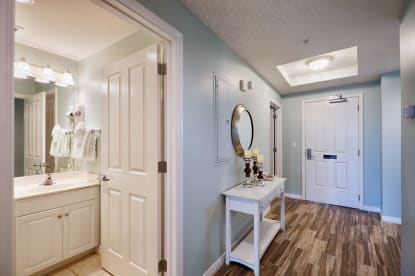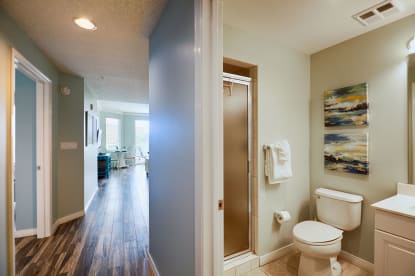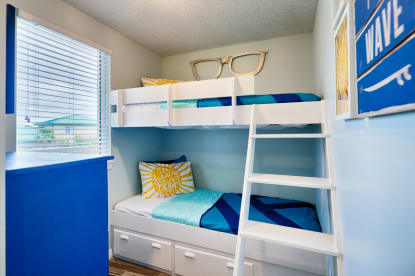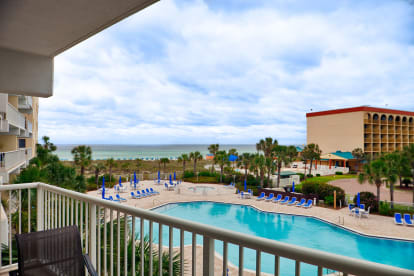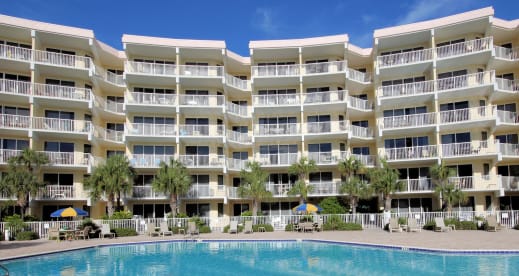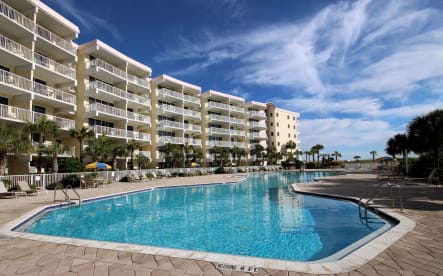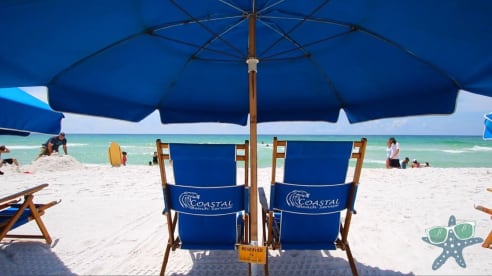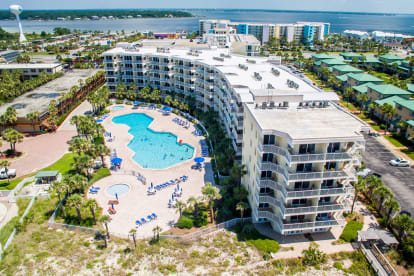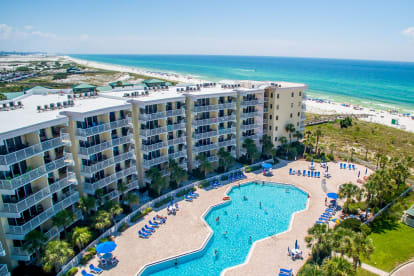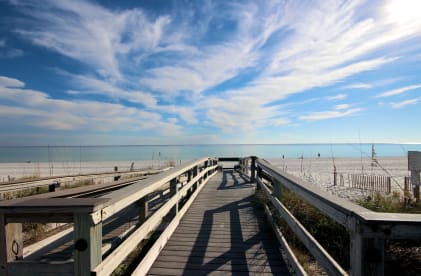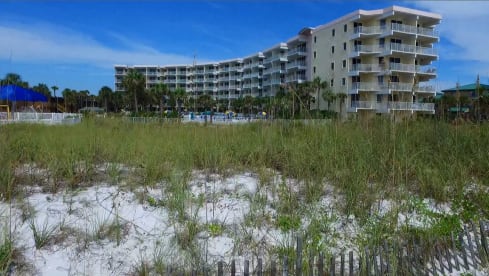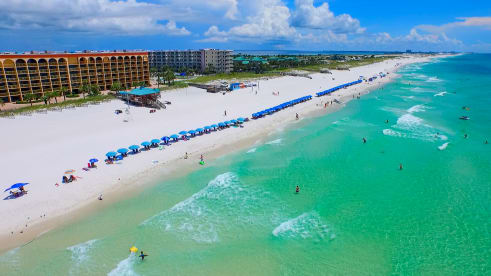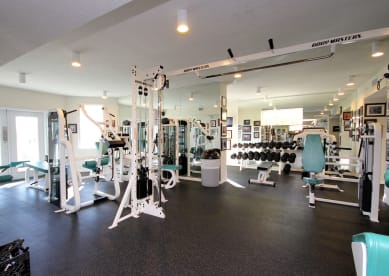 ---

My ECBYO listing
Description
DITCH THE SHOES! (FLOPS ARE OPTIONAL ;) STEPS FROM THE BEACH, OUR CHARMING, BEAUTIFULLY RENOVATED 2BR PLUS BUNKROOM 2BA CONDO GIVES NEW MEANING TO THE WORD "BAREFOOTIN'." 



Grab popsicles and cold drinks for the family. By the time you make the short stroll to your little slice of paradise in the sand, they'll still be chillin.



Welcome to Gulfside 308 is your home away from home at the luxurious Destin West Beach & Bay Resort. Besides its incredible oceanfront location -- practically a stone's throw from the sugar white sand of the gorgeous Gulf shoreline -- this third-floor unit with its wraparound balcony and stunning views of the aqua blue waters of both the sea and pool is just what the doctor ordered for truly unwinding. Aquatherapy just doesn't get any better than this. Gulfside 308 is a jewel among condos at Destin West … so perfect for hangin' at the beach with (or without?) the kids, counting waves, building sandcastles, people watching, snacking or just lazing around for a change. Hey … it's vacation, after all!



SOUND LIKE HEAVEN? YOU BETTER BELIEVE IT! =)



Not that kicking back is the ONLY thing to do at Destin West. If you haven't been here before, TRUST us when we say that the amenities on both bay and Gulf sides are incomparable. (And that's not counting the local area attractions we've listed below.) Destin West is a veritable oasis of pools, palm trees, Jacuzzis and, the Piece de resistance … a continually flowing, 700 foot-long tuber's dream called the "Lazy River" located just across the sky bridge. It's just that, at Destin West Gulfside 308 -- and we know this may come as a shock -- YOU get to decide whether to spend the day with your feet in the sand … or surf. Stretched out in a beach chair … or floating, in a donut-shaped pillow, around the 700ft lazy river. Taking a short walk to a restaurant for a bite to eat … or cruisin' on back to your condo to grab a sandwich and head back out to the beach. Lazing around, or going snorkeling … the choice is always up to you. How cool is that?



INDOORS IS LAID BACK, TOO. WITH EVERYTHING YOU NEED TO CHILLAX … ALL WRAPPED UP IN A COLORFUL, CHEERFUL, BEAUTIFUL SPACE TO CALL "HOME."



Leave your shoes -- and your cares -- at the door and step inside your roomy, three-bedroom, two-bath condo with its amazing views of the sugar white beach, turquoise waves, and the spectacular pool, and you'll immediately know you're home. Tastefully appointed in comfortable and stylish furnishings, the coastal hues pay homage to what's outside, Gulfside 308 is your perfect family getaway. The master suite, which has its own private door to the wraparound deck, houses a beachy-chic, king-sized bed all decked out in premium linens and with a new Sealy Pillowtop mattress for that all important great night's sleep. 



Getting ready for dinner out is a breeze in the adjoining master bath with double vanities, separate shower and a sumptuous garden tub. The tastefully appointed guestroom with adjoining second bath and king bed also sports premium linens and mattress, in keeping with the theme of comfort. Tucked away from the adult space, the colorful kids' bunkroom is ideal for coaxing weary sandcastle architects to sweet, blissful sleep. And, of course, each room has its own flat screen TV to meet a variety of entertainment preferences, from cartoons to sports to HGTV and beyond.  



The living room offers a queen sleeper sofa (the condo sleeps up to eight guests), DVD player and a large HDTV for family movie night. Free wireless internet lets you post your vaycay photos for all your friends and family to envy. A fully equipped kitchen (should you actually feel inclined to cook) features a side-by side refrigerator equipped with water and ice, dishwasher, oven with smooth-top range and a built-in microwave (for microwave popcorn … and meals … yes, vacation is all about ease). A coffee maker, toaster and blender round out our well-appointed kitchen, so you can enjoy your morning smoothies with coffee and a bagel. We didn't forget the washer and dryer, either. Hey, it's less to pack … just bring your swimsuits and flip flops. 

COME FOR THE LAZY RIVER. COME FOR THE PRISTINE BEACH. COME FOR THE AWESOME MEMORIES. WHATEVER THE REASON … YOU'LL BE BACK.



The resort's list of amenities is almost embarrassing, they're so luxurious. With offerings like a 5,000 square-foot swimming pool, kid-friendly zero-entry (aka beach) pool, two giant Jacuzzis, winter-heated waterfall pool, and the region's largest lazy river, you'll have to be very intentional to have anything less than a perfect day. The resort's private footbridge makes for safe, easy transit between the pristine, white-sand beach of the Gulf of Mexico's Choctawhatchee Bay, and the bay side with its Lazy River and unparalleled amenities. Rent boogie boards, sea kayaks, or jet skis; sign the kids up for resort activities; and sweat off Florida's epicurean delights in the state-of-the-art fitness center. 



As if that weren't enough, Destin West is walking distance to a slew of activities the likes of which you won't find anywhere else. The Boardwalk and fishing pier, Fudpuckers, The Gulfarium, and The Boardwalk are all a short walk from the Resort. Yes, without a doubt, Destin West Resort is one of the most family-friendly, well serviced, and upscale locales on the island. Ready to book it now? Weeks fill up quickly … consider yourself forewarned. ;)



VACATION MEMORIES DON'T COME WITH DO-OVERS. WE'RE HERE TO MAKE SURE YOURS ARE THE SWEETEST EVER.



We know your cherished vacation time is precious to you. And we want to do everything we can to ensure your memories are as close to perfect as this side of heaven can be. So, if you're wondering whether Gulfside #308 is a good match for you, let us help. At Coastal Vibe Vacations, we believe every guest we serve has the right to a personalized vacation that's tailored to their needs and wish lists. Every guest! Every time! 



With this in mind, Gulfside 308 is well suited for:

• Families with Kids: Traveling with a few kids, tweens or teens … or with the in-laws? With dual King bedrooms, two full baths, bunkroom and pull-out sofa bed, there's plenty of space for everyone.

• People Who Love the Beach and Beach Views: With the stunningly beautiful Gulf shore practically at your doorstep, our condo offers ocean views and easy access to the pristine white sand beach 24/7. 

• Vacationers Who Like to Chillax: If the idea of "vacation" to you is a short walk to the beach (or pool) followed by a long nap or a good read from the comfort of your chair, this condo is for you! 



WHO IS COASTAL VIBE VACATIONS??? WE'RE GLAD YOU ASKED!



Coastal Vibe Vacations is not some faceless company, so let me introduce myself. My name is David Jenn, and I've been exploring Destin West for more than 15 years. I love Okaloosa Island with a passion – a passion I promise I'll use to help you plan the vacation of your dreams. 



When you book with Coastal Vibe, you're talking with me. Always, every time. I'll help you pick the perfect condo (I manage over a dozen) and will offer recommendations based on you, not some preconceived notion. Our booking process is simple and I'm available by phone, text or email. I promise to go above and beyond. 



Well, you've made it this far. What are you waiting for? Just click that yellow Email Manager or Book It button (on right) and clue me in to your wishlist. I'm looking forward to it!



WE HEART GUEST REVIEWS!!! ;) 



At Coastal Vibe, hospitality and the guest experience are extremely important to us. It's how we keep wonderful people like you coming back again and again and again. 



With that in mind, we'd love to hear from you and we'd love others to hear about your experience with us as well. So feel free to leave a review after your stay … please! We can't wait to work hard to provide you the care-free vacation of your dreams. In return, we suspect you'll be eager to leave a glowing guest review. Click the "See Other Listings" link below to see the 350+ Five-Star Reviews on our other listings. Hospitality Guaranteed!
From/To
Nightly
Weekend
Weekly
Monthly
Min Nights
02/25/2021
03/05/2021
$150
--
--
--
4
03/06/2021
03/12/2021
$175
--
--
--
4
03/13/2021
03/19/2021
$228
--
--
--
5
03/20/2021
03/26/2021
$271
--
--
--
7
03/27/2021
04/09/2021
$299
--
--
--
7
04/10/2021
05/21/2021
$210
--
--
--
5
05/22/2021
08/06/2021
$414
--
--
--
7
08/07/2021
08/13/2021
$352
--
--
--
7
08/14/2021
08/27/2021
$269
--
--
--
7
08/28/2021
10/22/2021
$228
--
--
--
4
10/23/2021
01/31/2022
$128
--
--
--
3
02/01/2022
03/04/2022
$150
--
--
--
5
03/05/2022
03/11/2022
$175
--
--
--
5
03/12/2022
03/18/2022
$228
--
--
--
5
03/19/2022
03/25/2022
$271
--
--
--
7
03/26/2022
04/08/2022
$299
--
--
--
7
04/09/2022
05/20/2022
$210
--
--
--
5
05/21/2022
08/25/2022
$414
--
--
--
7
Entertainment
Television
DVD
Laptop Friendly
Satellite or Cable
Stereo
Amenities
Air Conditioning
Dryer
Elevator
Heating
Parking
Washer
Fire Extinguisher
Fitness Room
Garage
Hair Dryer
Internet
Iron
Iron Board
Linens
Living Room
Smoke Detector
Towels
Hangers
Pool/Spa
Communal Pool
Hot Tub
Heated Pool
Kitchen and Dining
Kitchen
Coffee Maker
Dishes Utensils
Dishwasher
Microwave
Oven
Refrigerator
Stove
Toaster
Area
Suitability
Children Welcome
Free Parking
Minimum Age Limit
Pets Not Allowed
Smoking Not Allowed
Accessibility Wheelchair Accessible
Location Types
Beach
Beach Front
Beach View
Beachfront
Near Ocean
Ocean Front
Ocean View
Water View
Waterfront
Family Friendly Amenities
Bathtub
Pack n Play Travel Crib
Safety Features
Fire Extinguisher
Smoke Detector